Shipwrecks of Lake Erie Volume One Book Reviews
WRECK DIVING MAGAZINE - BOOK REVIEW
SHIPWRECKS OF LAKE ERIE VOLUME ONE WAS REVIEWED BY THE INTERNATIONAL

DIVE MAGAZINE AND FEATURED IN ITS LATEST ISSUE (ISSUE 41)​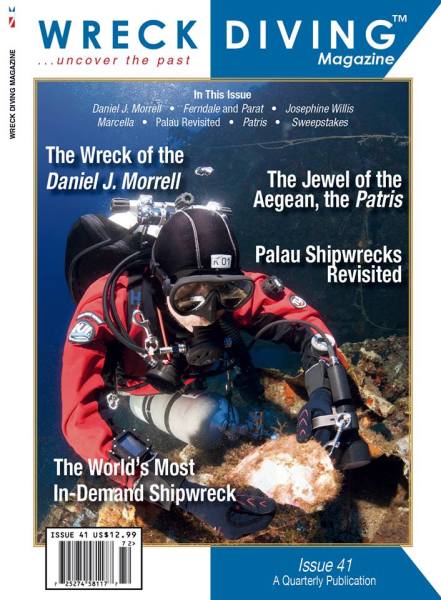 As I have written before, there is a reason why every issue of Wreck Diving Magazine has at least one article on Great Lakes wreck diving.  The Great Lakes are a wreck diver's paradise! Lake Erie is no exception.  Lake Erie is the 11th largest lake in the world; it is 57 miles wide and has a running shoreline of 871 miles.  Additionally, Lake Erie borders four US states and the Canadian Province of Ontario.  Over the years her depths have become "littered with every type of vessel that ever sailed in the Great Lakes."  Everything from tugs, barks, and schooners built in the 1800's to modern day freighters, and even sidewheel steamers.  It is estimated that Lake Erie has more shipwrecks than and inland sea and contains between 2,000 and 4,000 shipwrecks.  This is due to the long maritime history the lake enjoys, and because the lake is relatively shallow and is prone to sudden and catastrophic storms that wreak havoc on shipping taking "many a mariner to the bottom in a matter of minutes".

Author Erik Petkovic has done a wonderful job researching in great detail some of these fascinating shipwrecks.  Shipwrecks of Lake Erie Volume One presents dossiers on shipwrecks that are very divable by most Advanced Open Water Divers with most of the wrecks sitting in under 90 feet of water. The vessel dossiers present complete vessel histories, including details of where their keels were laid, the routes they plied during their service, and the tragedy of their loss, sometimes with all hands aboard.  Erik then discusses their discoveries and some fascinating and helpful details related to diving on these historical time capsules, with insight and tips intended to help the reader have a fun, successful, and safe wreck dive.


Shipwrecks of Lake Erie Volume One is well researched and documented, and contains many archival and underwater photographs and illustrations bringing these older vessels back to life. For me, when diving Lake Erie, it is a much-needed diving companion helping me plan and execute dives on these wrecks.  Since this is Volume One, I hope that this is only the first installment of a series of books on Lake Erie shipwrecks by author Erik A Petkovic, Sr.  Put this one in your dive bag."

TECH DIVING MAG - BOOK REVIEW
SHIPWRECKS OF LAKE ERIE VOLUME ONE WAS REVIEWED BY THE INTERNATIONAL

DIVE MAGAZINE AND FEATURED IN ISSUE 26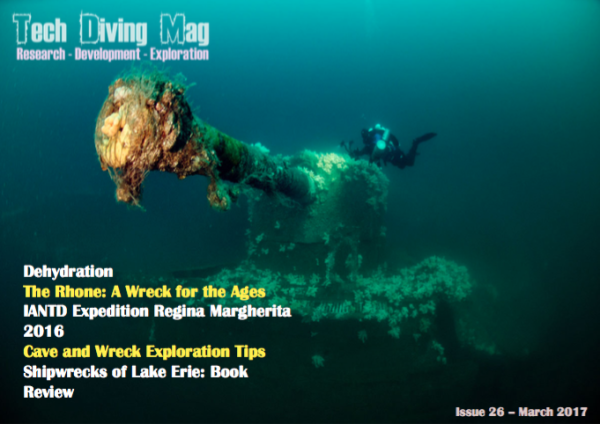 "Good books about shipwrecks are dependent on the author's ability to do research. And from the beginning, it is obvious Erik Petkovic has done his homework.  I was told it took him six years to come up with the information in this book - Shipwrecks of Lake Erie Volume One - where he has fully utilized his research skills to uncover detailed accounts of the vessels involved.  Erik possesses the quality of producing fascinating accounts.  He combined all the available details into a thoroughly absorbing read.  His book is a good place to learn of those events and of the individual vessels now resting on the seabed.  The book covers 18 shipwrecks: Admiral, Brunswick, Carlingford, Clarion, Cortland, Dean Richmond, Duke Luedtke, Dundee, Erie, james B. Colgate, John B. Lyon, John J. Boland, Jr., Little Wissahickon, Merida, Morning Star, Success, Two Fannies, and Willis.  

The reader is taken through each wreck with detail paid to the history of the ship and the unhappy fate that she encountered.  This makes Shipwrecks of Lake Erie Volume One not only an interesting read, but also a very useful source of information." 

- Asser Salama, TDM Founder/Editor, Technical Diver, Instructor, Decompression     Expert, and Author of Deep Into Deco: The Diver's Decompression Textbook